14 Insider Secrets You Need to Know to Save Money at McDonald's
1. Order a Sausage McMuffin with an egg on the side instead of a regular Sausage Egg McMuffin.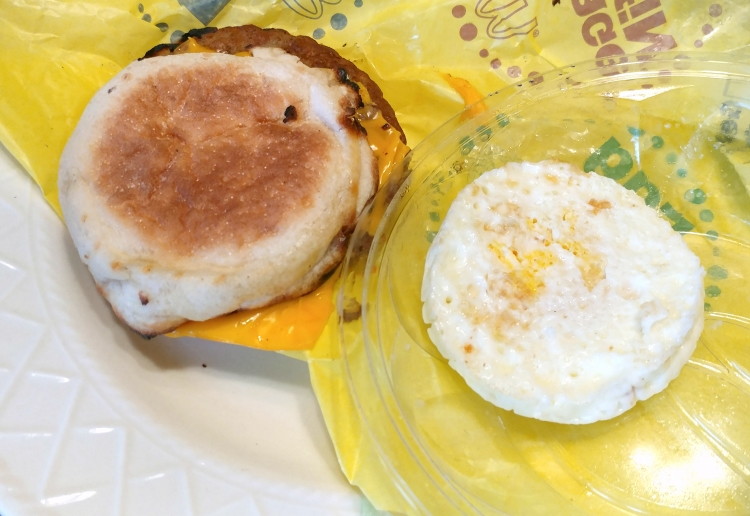 Guys. This tip will save you an automatic $0.81 on your Sausage Egg McMuffin. For real!
Check this out:
Sausage Egg McMuffin: Comes with sausage, round egg and cheese for $2.99
Sausage McMuffin: A sausage patty and cheese on English muffin for $1.39 + round egg at $0.79
You'll pay $2.18 instead of $2.99!
2. The best value by calorie on the McDonald's menu are the Sausage Biscuit and the Bacon Cheddar McChicken.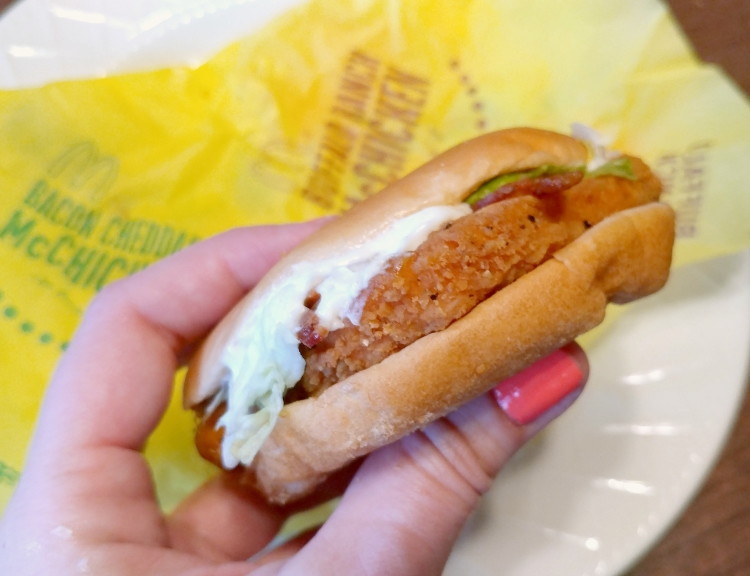 If you look at the most valuable menu items in terms of number of calories you're getting per dollar, the clear winner is the $1 Sausage Biscuit, followed by the Bacon Cheddar McChicken.
Note: This is not based on healthiest menu items! But these will give you the most food and calories for your dollar:
Sausage Biscuit: $1.19 for 440 calories, 11g of protein, 1g of fiber. Or, $0.003 per calorie.
Bacon Cheddar McChicken: $2.39 for 480 calories, 22 grams of protein, 2 grams of fiber. Or, $0.004 per calorie.
McDouble Burger: $1.39 for 390 calories, 23g of protein, 2g of fiber. Or, $0.004 per calorie.
McChicken Burger: $1.29 for 360 calories, 16g of protein, 2g of fiber. Or, $0.004 per calorie.
3. Use the McDonald's app to get free food —it's legit.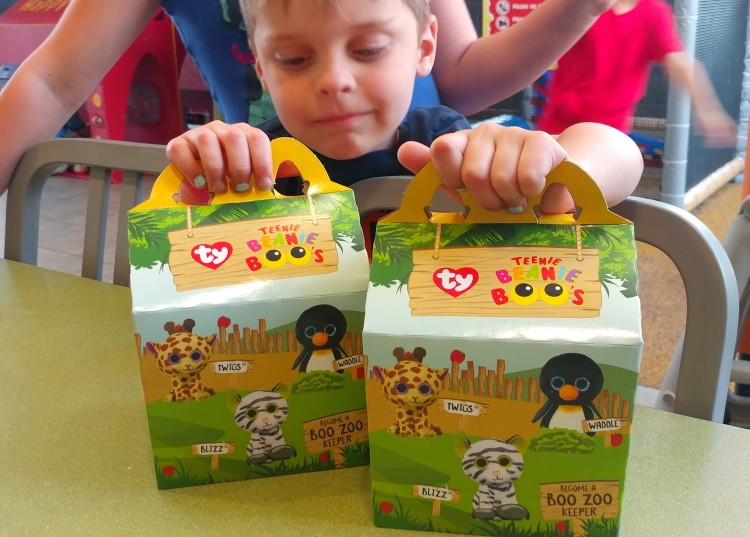 The McDonald's app alerts you to sales, shows you the current menu, and most importantly it gives you all the current coupons that can be scanned right from your phone.
Here are some examples of deals we've seen come and go on the app (Note: these may not be current!):
Buy one, get one free Happy Meals every Wednesday
Free medium fries with any purchase
Free medium fries and soft drink with purchase of a signature crafted sandwich
Buy one, get one free sandwiches
4. Order the McDonald's Side Salad with an Artisan Grilled Chicken Breast instead of a premium salad.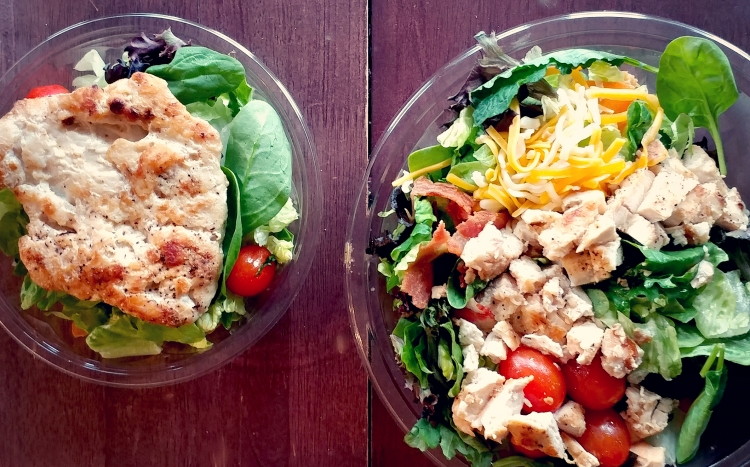 You'll save over $1!
So, If you don't want to shell out the cash for one of McDonald's full-sized salads, try out this little trick to get lots of salad and save. Just order a side salad and add grilled chicken, or another kind of meat of your choice.
You'll pay less than if you'd ordered a regular salad, but you'll still be getting plenty of protein.
Premium Bacon Ranch Salad with Grilled Chicken: $5.29
McDonalds Side Salad ($1.99) + artisan grilled chicken breast ($2.39): $4.38
5. The worst time of day to eat is late at night.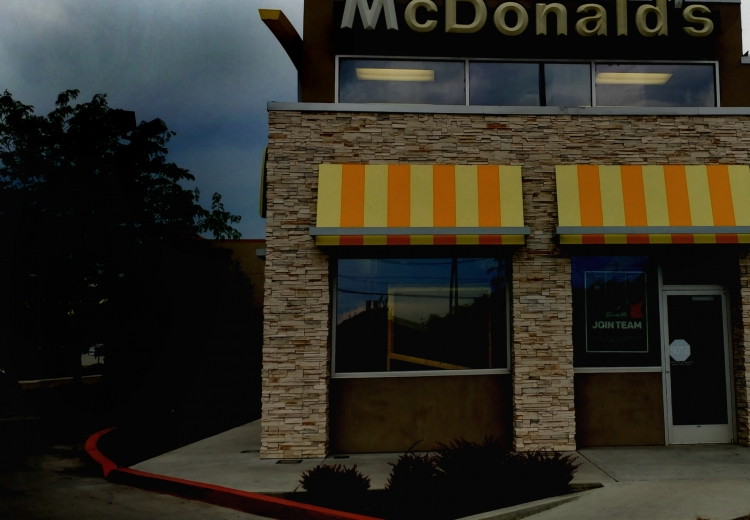 Late at night, the food doesn't get sold as quickly, so your chances of getting fries that have been sitting out a while are higher.
Speaking of which, if you're worried about getting not-so-fresh fries, asking for fries with no salt in order to get fresh fries is an old and well-known McDonald's hack that made the rounds a few years ago. But that means McDonald's managers are savvy to this tip too, and now many stores keep "unsalted" fries on the side for just such orders.
The real hack? Just ask your cashier for fresh fries; they're happy to accommodate your order with salt if you're willing to wait a few minutes longer.
6. Buy discounted gift cards on Raise.com to get an extra 10% off your McDonald's orders.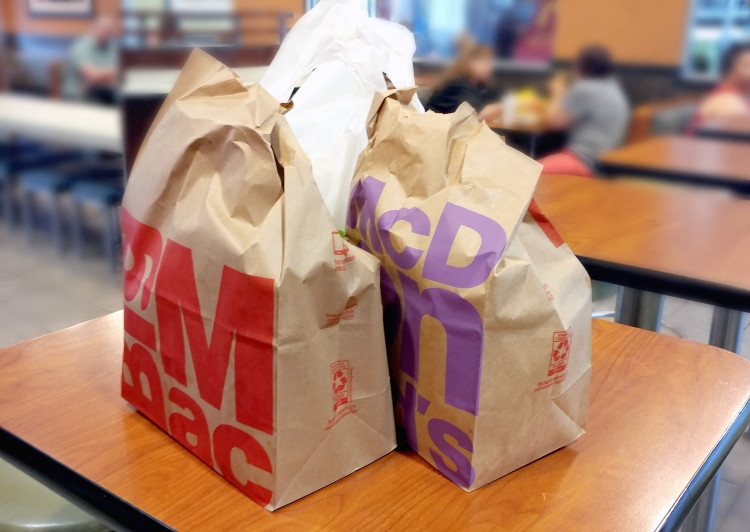 Buying enough food for a crowd? Right now on Raise.com, you can purchase a $50 McDonald's gift card for only $45, a 10% savings! If you're not planning on $50 worth of food, don't worry — you can still buy gift cards in smaller increments.
So basically, if you're not shopping Raise.com before you eat McDonald's, you're throwing away money.
7. Sign up for McDonald's email alerts to keep on top of deal offers.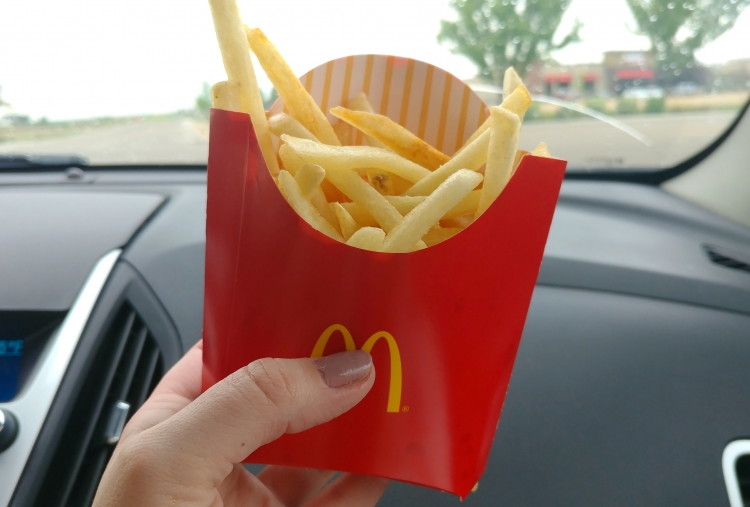 If you don't want to constantly check your McDonald's app, email is the easiest way to get alerts when new deals or coupons are posted.
For example, even though I don't always notice the notifications from my McDonald's app, I got an email in my inbox reminding me of my free fries with any order on Friday this week. Score!
RELATED: How I Earned a Free Burrito at Chipotle + 13 Other Legit Restaurant Rewards
8. The healthiest thing to order is the Premium Bacon Ranch Salad with Grilled Chicken.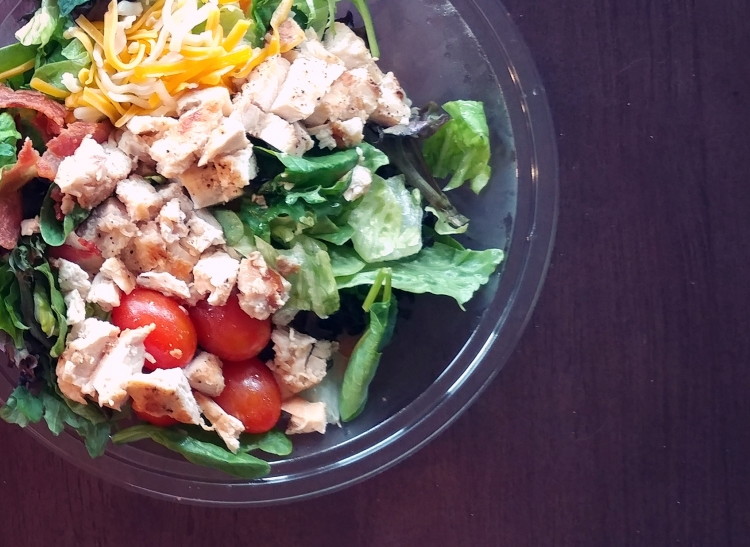 Want to eat McDonald's food but still eat a healthy meal? Try these two menu items when you find yourself at McDonald's even though you're trying to eat healthy. Hey, it happens.
Premium Southwest Salad with Grilled Chicken with no dressing: $4.79, 290 calories, 8g of fat
Premium Bacon Ranch Salad with Grilled Chicken: $5.29, 220 calories, 8g of fat
9. Earn free coffee with the McCafe Loyalty Program.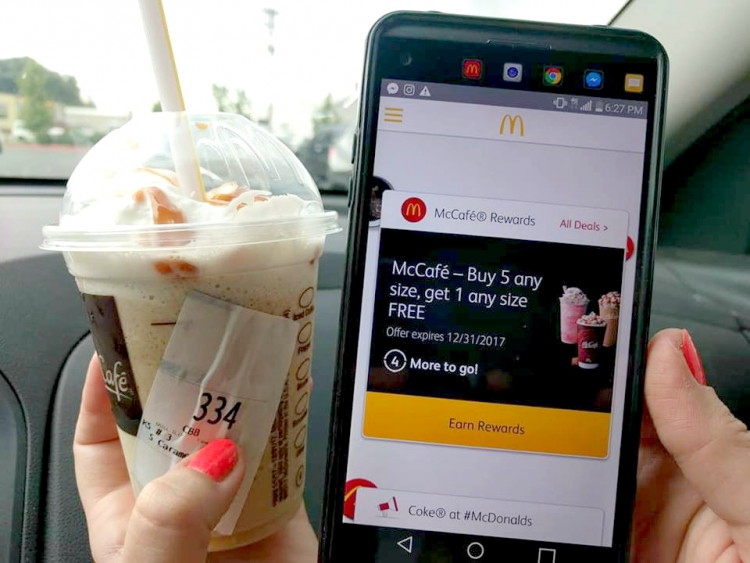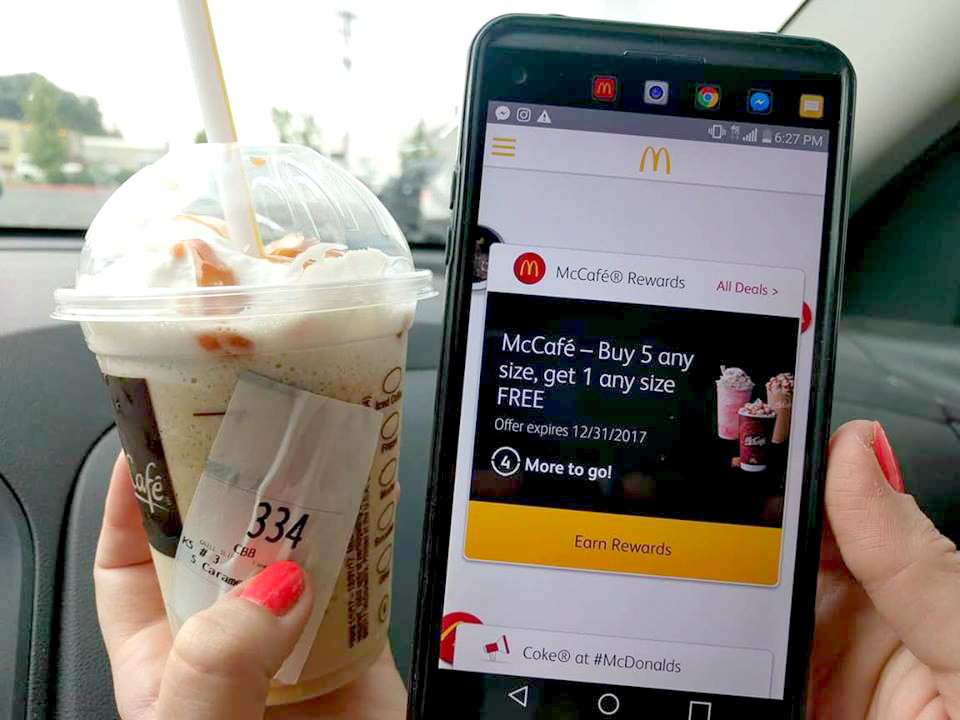 Love McDonald's coffee? Well, use the McDonald's app on your phone when you order your coffee, and for every five McCafe's ($2 each) you buy at McDonald's, you get a 6th one free.
Just scan a barcode like any other deal from the McDonald's app, and you automatically earn a free drink after you buy five.
10. Don't order 4-piece Chicken McNuggets; order the 20-piece box for the best value.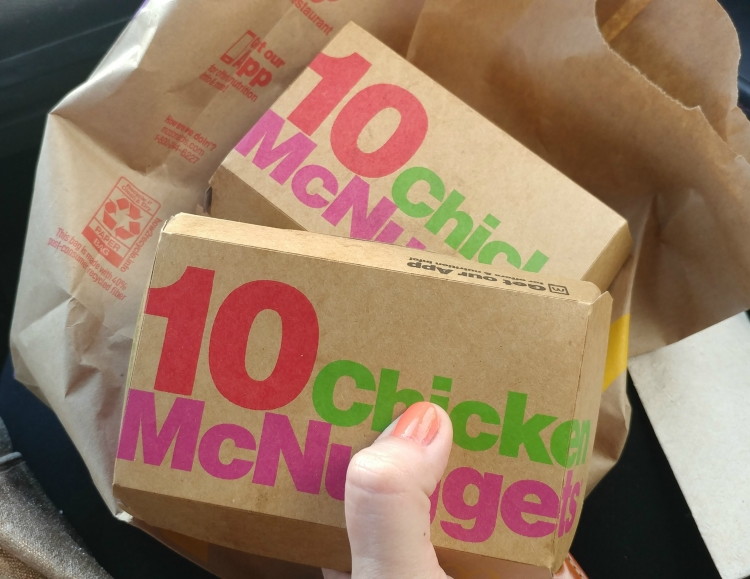 Why? Because if you compare the cost per nugget, the 20-piece order of nuggets is the clear winner in the cheapest deal category.
4-piece chicken nugget box ($1.19): $0.29 per nugget
10-piece chicken nugget box ($3.60): $0.36 per nugget
20-piece chicken nugget box ($5.00): $0.25 per nugget
11. Get a cheaper Big Mac! Order a McDouble with Mac Sauce instead.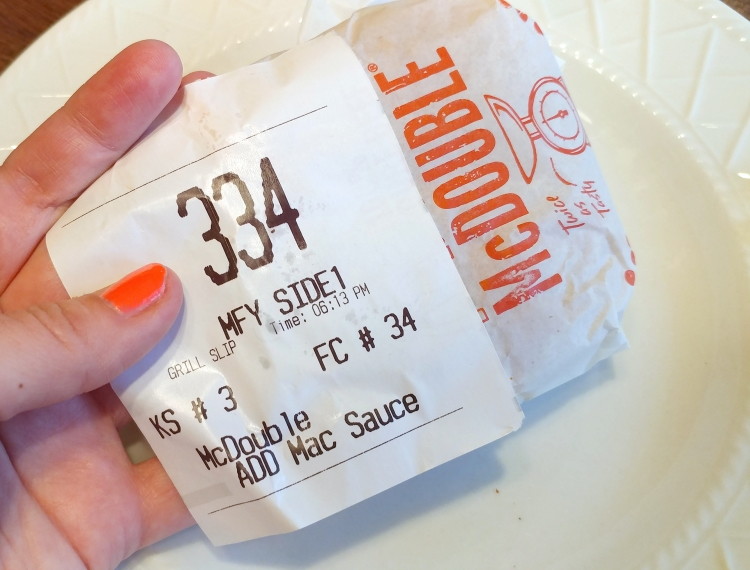 You can get a Big Mac for less by asking for a McDouble without ketchup or mustard, but with Mac Sauce and lettuce instead for no extra charge.
You might not get the middle bun found in the Big Mac, but you'll only pay around $1.69, as opposed to the $3.99 you would pay for a regular Big Mac.
You can tack on Value Menu fries and a drink and get a whole meal for much less.
RELATED: Your Month-to-Month Guide to Getting Free Food at Restaurants
12. Order a burger with no patty if you want a "grilled cheese sandwich."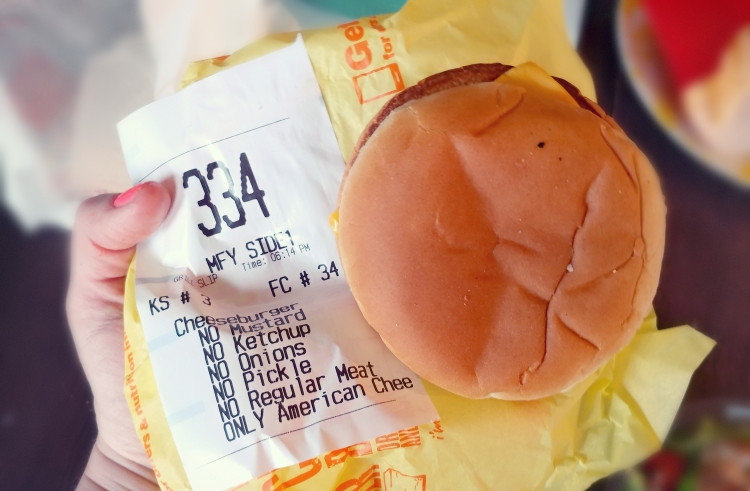 The grilled cheese sandwich is one of the best McDonald's secret menu hacks for customers who want a light vegetarian meal, or you want a vegetarian-friendly option in your child's happy meal.
If you just want to try one out for yourself, it'll run you the same cost as a regular cheeseburger ($0.99).
13. Order a soda with no ice to get twice the soda for your money.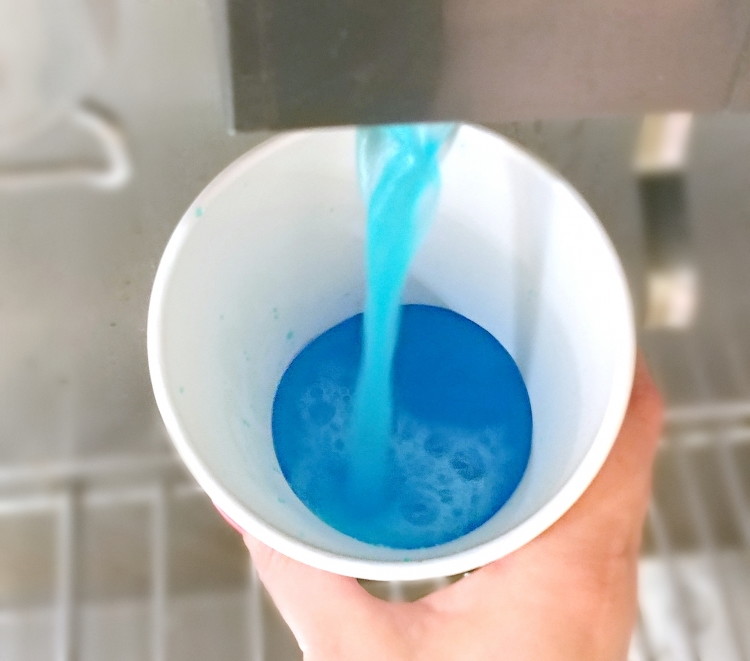 When you order a large soda for $1, you get a soda with ice in it. Usually a lot of ice that will melt when you take your cold drink out on a hot day.
Ask for your drink with "no ice" if you're going through the drive-through, or fill it up yourself at the drink stand, but leave out the ice. You'll get twice the soda.
Plus, it's still chilled from the machine, and there's no ice to melt and water down your drink.
14. Regional stores will serve different food, so check the menu when you travel.
Hawaii: Haupia or taro pie ($1 each) — Golden brown fried coconut or taro root pies are a local favorite in Hawaii
Alaska: Denali Mac ($4.49) — A burger that looks like the Big Mac but has two quarter-pound beef patties. This burger is named after Denali (formerly Mount McKinley)
Canada: Poutine ($3.99) — French fries covered in gravy and cheese
New England: The McLobster ($8.99) — A lobster roll served in a hot dog bun with "lobster sauce" and shredded lettuce, introduced in 1993
Delaware, Maryland and Virginia: The McCrab ($8.99) — A McDonald's version of the Chesapeake crab cake
New Mexico: Green Chile Sunrise Burrito ($3.29) — A breakfast burrito with both bacon and sausage